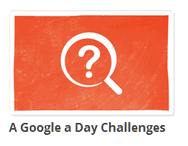 Think About It For better or worse, the web has become our primary source of information. Our students no longer use the library or district assigned textbooks as core research material. Training our students how to perform relevant searches needs be part of curriculum expectations in every core subject to ensure that our students know how to sort through the available sources to find and determine what is relevant and what is useful. Google Search Education is an excellent source to help train students in the research skills and habits of mind that will enable them to find, identify, evaluate, and use high-quality information in independent and high-level ways.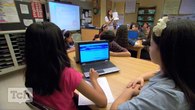 Improving Research - Effective Keywords
In The Classroom Web literacy skills have the potential to increase student interest and engagement. A great example of using effective keyword searches is found on this TeachingChannel video created by Olga Ramos. I am sure you will be as impressed as I was watching Olga's students explore strategies to use precise and alternative vocabulary words to retrieve relevant and useful information from the internet. The video is embedded with a link to Common Core State Standards for Reading and Language Arts. Here is a great example of the use of technology in a simple and clear format.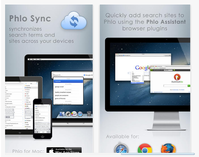 To My Surprise I took some time off this weekend to head out to our family cabin in Pine, AZ. While playing on my iPad I came across a cool little search tool called Phlo. Some of my best discoveries have been found on random searches using multiple search engines. Phlo ($2.99 in the App Store) is a great little tool that lets you search 30 search engines, such as Twitter, eBay, Facebook, Flickr, Wolfram Alpha and more. I am thinking about how to use it in the classroom in the upcoming weeks. Phlo for iOS requires iOS 6 and is optimized for the iPhone 5. It's worth a look if you're a constant "searcher."