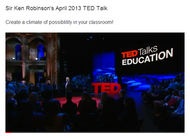 Youtube CCS & Ed Tech
Think About It
"It's education that's meant to take us into this future that we can't grasp." Ken Robinson. This is one of my favorite quotes as an educator. The Common Core Initiative continues to rewrite the way we teach, assess and document what happens in our classrooms Understanding how the Common Core Standards are shaping the future of our classrooms starts with our ability to identify what areas of the process we are responsible for in the collaborative development of our students. Sir Ken Robinson's 2013 TED Talk identifies how to nurture our youngest generation with a climate of possibility that integrates the vision of the Common Core Initiative.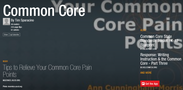 Common Core K12 Blueprint and Tool Kit
In The Classroom
Can you identify which piece of the puzzle you impact? Find comprehensive, creative and powerful tools/strategies for implementing the CCS in the CCS K12 Blueprint and Tool Kit by Tim Sparacino.

the development of textbooks, digital media, and other teaching materials aligned to the standards;
the development and implementation of common comprehensive assessment systems to measure student performance annually that will replace existing state testing systems;
changes needed to help support educators and schools in teaching to the new standards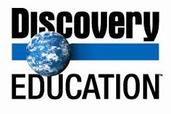 Discovery Edu Common Core
To My Surprise
Discovery Education's Common Core Academies
are free events arranged around the themes of Common Core Math, Common Core Language Arts, and leadership of Common Core implementation. The highlights of each academy are...